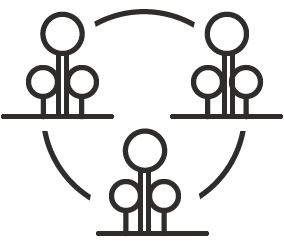 Taking Care of Our Environment
As a member-owned cooperative, Boone REMC has a responsibility to care for our territory and to do our part as good stewards of our environment. We do this in several ways: First, we utilize a diverse fuel mix that includes renewable energy as part of a strong portfolio. We also offer energy efficiency assessments, tips, and rebates through the POWER MOVES® program, which helps our members save energy. (And—bonus!—it can save them money, too.)
We're also excited about our Co-op Solar program: It's the easiest, most affordable way for our members to invest in solar energy right now. It also gives our members the power to use more clean energy. Get more info about Co-op Solar here.
We also offer a demand response program for Wi-Fi thermostats and  load control switches for water heaters.
Want to learn more? Contact us today.